Vuylsteke Home
The Vuylsteke Home was built in 1905 by J.E. Alexander in the space of 75 days for Adrianus Jacobus Maria Vuylsteke. Mr. Vuylsteke had immigrated to the U.S. in 1893 and moved to Texas in 1894. After his marriage to Nettie Minerva White in 1898, they settled in Jefferson County (which was to become Port Arthur). Mr. Vuylsteke was appointed to the Dutch Consulate for Port Arthur in 1906.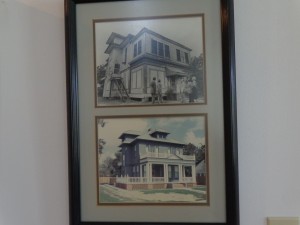 In 1908, the Vuylsteke family sold the house to John Tryon, a manager at the Gulf Refinery who would eventually become Port Arthur's mayor for the period 1917 to 1921. After having had multiple owners, it was moved to its current location, on Lakeshore Drive, renovated, and then used as rental property. Finally, after many years, the home was bought by the Port Arthur College Foundation and restored in 1986.
No formal tours are available at this time.
Want more information? Request: